Faculty can take attendance of students in the class room so easily using OpenEduCat. To do that, Go to menu Attendances --> Attendance Sheets.
Go to Action --> Attendance Sheet Import

Details of Attendance sheet import wizard
Course, Batch, Nationality, Blood Group :- Will be fetch from the data set in attendance sheet.
Add Absent Student(s) :- Select the list of absent students from the list here.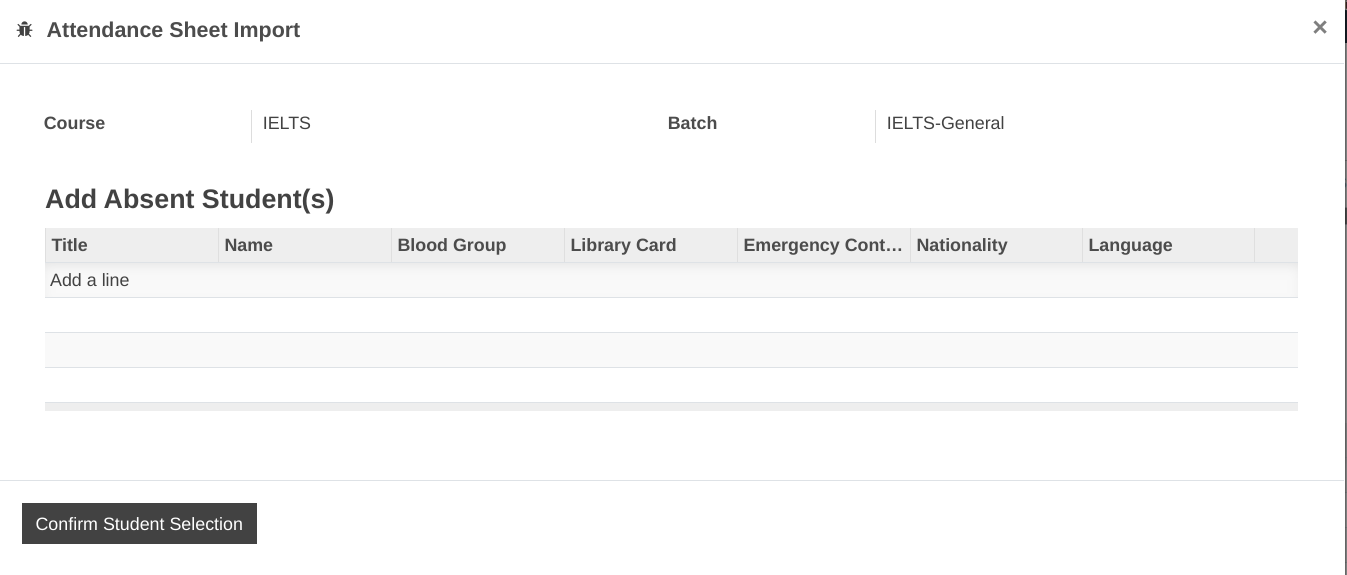 Click on Add an Item to add the add absent students.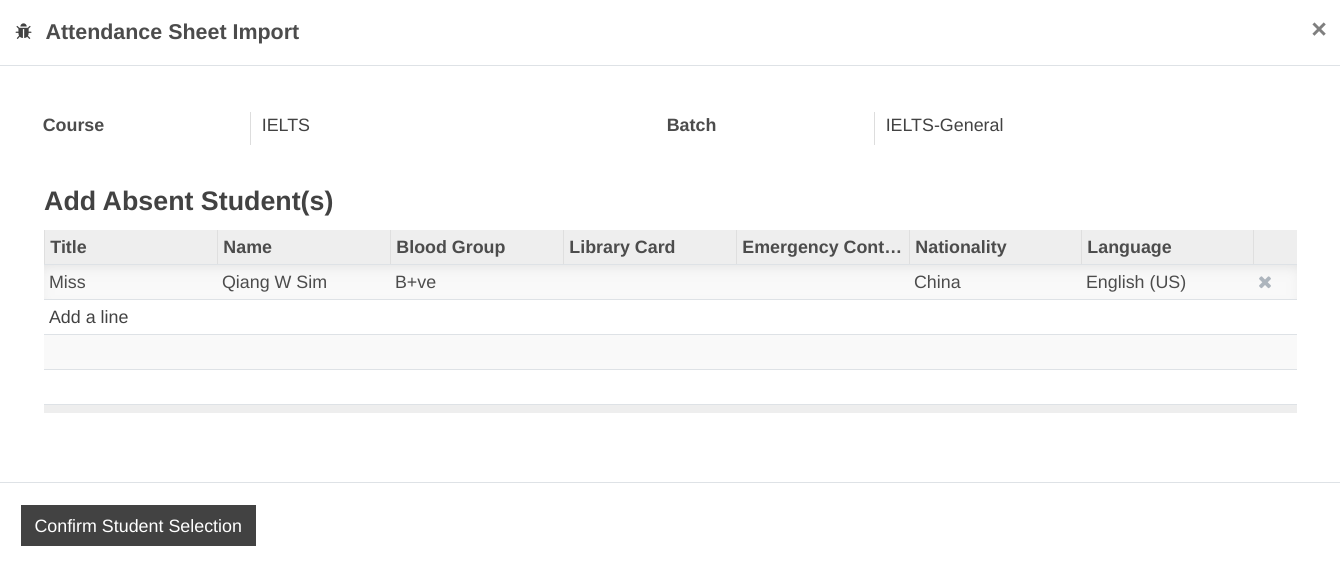 Click on Confirm Student Selection to confirm the list of absent students.
Refer to the attendance sheet for viewing total present and total absent students.