How to secure Grade Report¶
First install the openeducat_secure_grading_bridge module from the apps.

Go to the

.

Select the gradebook of student that you want to print the secure grade report.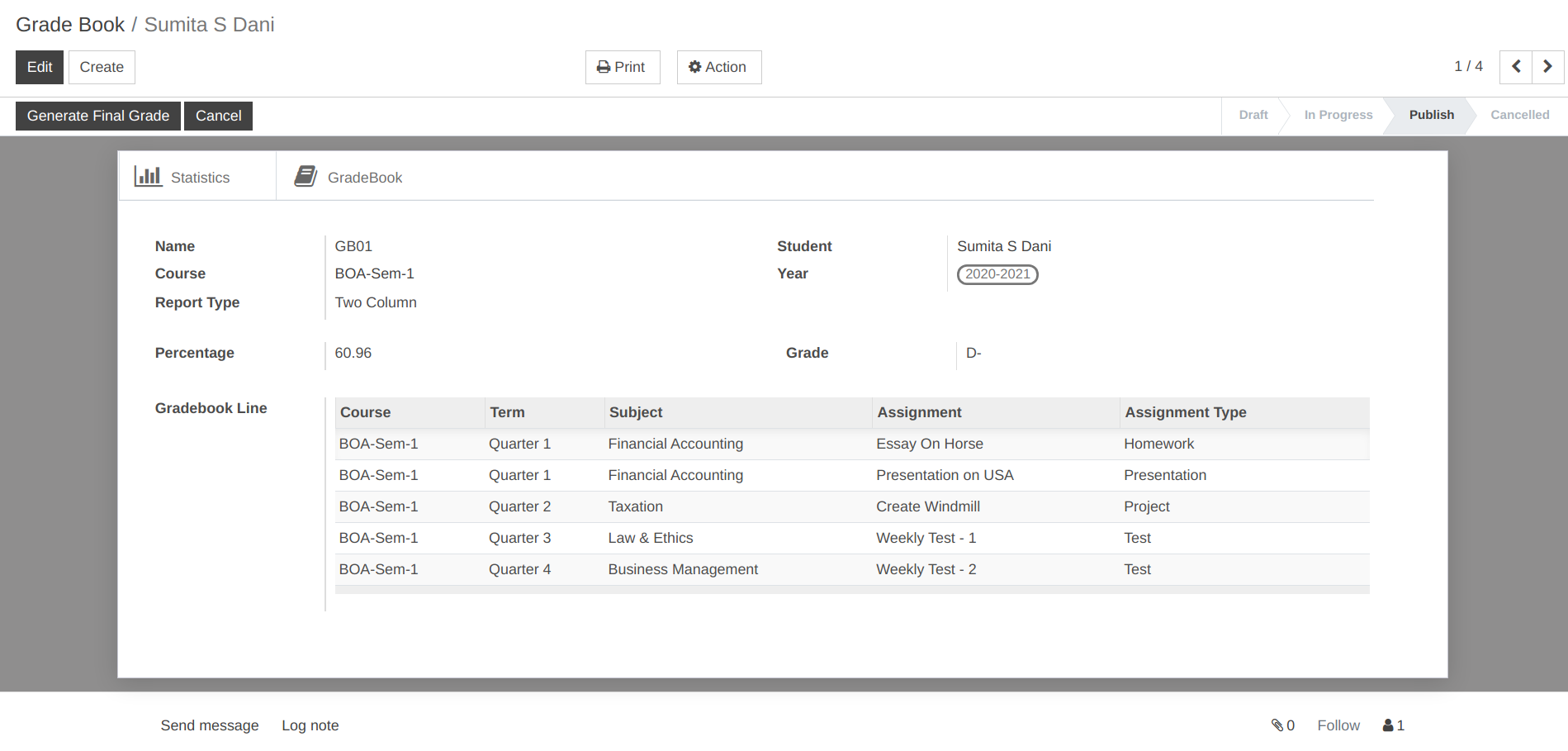 Go to the

to print the grade report.
User can scan QR code of report card and see the report card of their children.