Grievance Category¶
The Online Grievance Management System in grievance management software facilitates students , Parents, faculties complaints to lodge his or her OpenEducat grievance, and view status on action taken with regard to their grievances.

Go to Create to create a new Category.

. Click on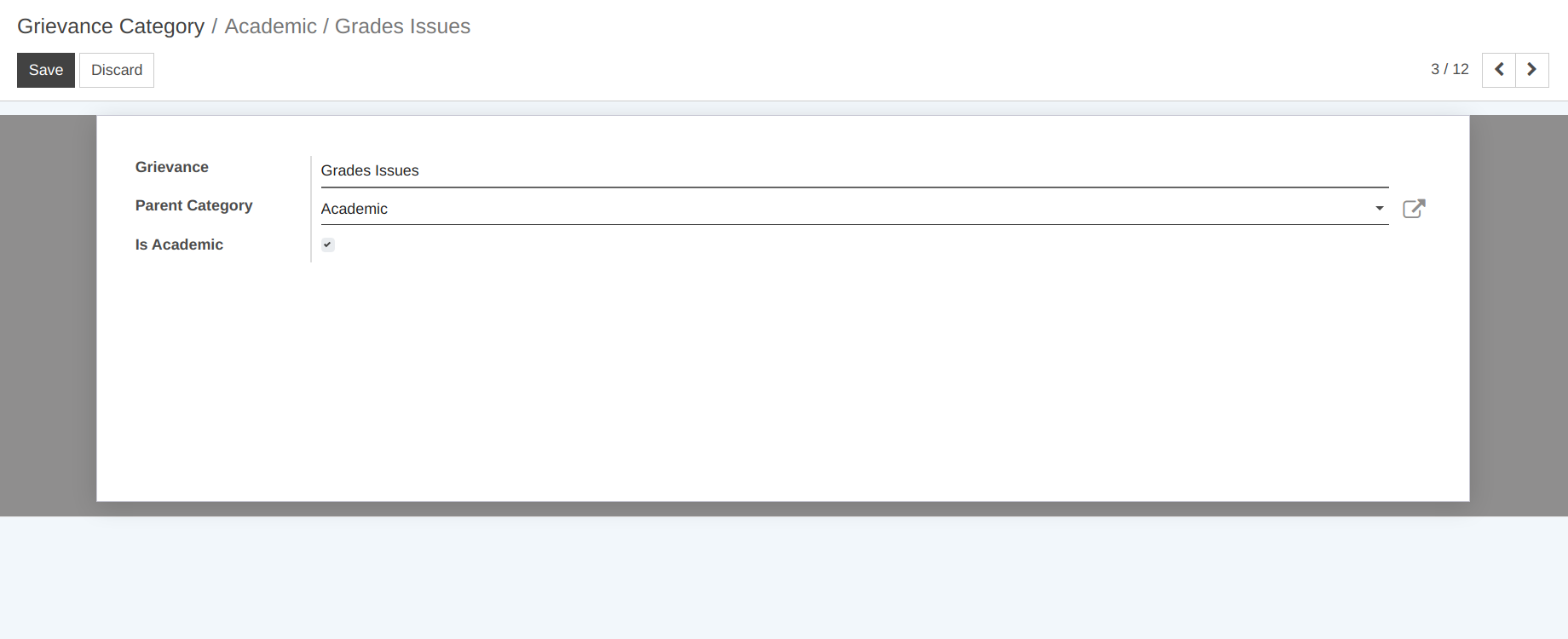 Grievance :- Specify name of the Grievance.

parent Category :- Select parent category for particular grievance category.
Academic Grievances¶
An academic grievance occurs when a grievance form is submitted because a student believes he/she has been harmed by being treated arbitrarily or unfairly within the context of the course. In order to file an academic grievance, the student must demonstrate actual harm. It does not involve perceived rude treatment, classroom style or general grading policies. For example, the student may not like a particular professor's classroom style or grading practices as a whole, but this does not constitute grounds for a grievance.
Non Academic Grievances¶
A non-academic grievance occurs when a grievance form has been filed because a student believes that he/she has been dealt with arbitrarily, unfairly or in ways which violate established laws, rules, policies or procedures, or past practices by the, University as a whole or any unit or agency or function thereof and in a manner that has caused actual harm to the student.