Facility allocation¶
OpenEduCat provides different diffeent facility allocations to students. For example hostel facility,criket groung facility etc.

Go to

.
The below image shows the facilty allocations.Here you can see all facility allocation in particular month.

Here you can select no of days for facility.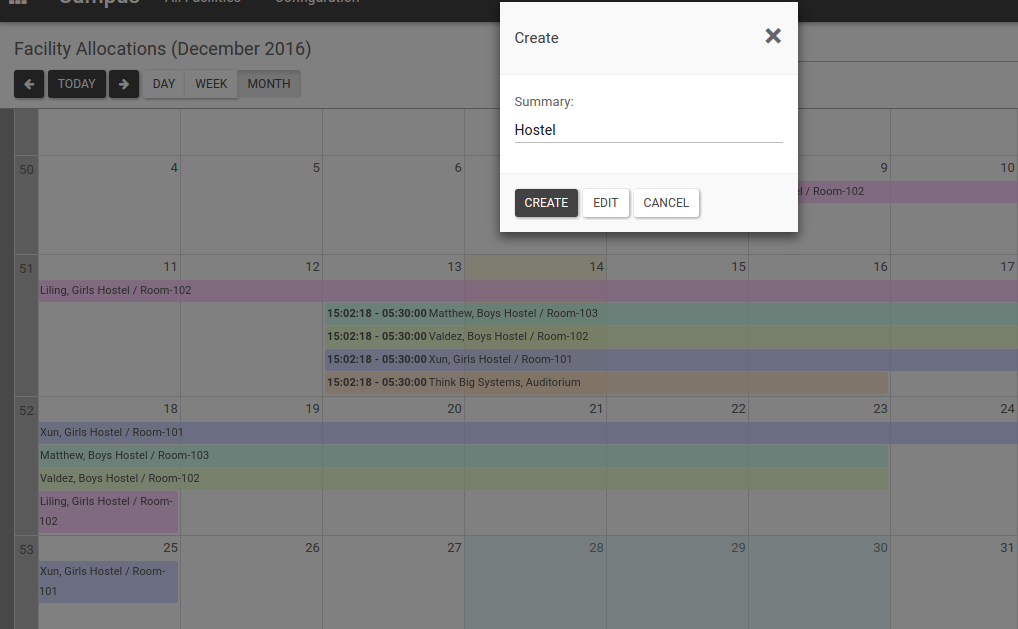 Click on Edit to edit a new facility allocation.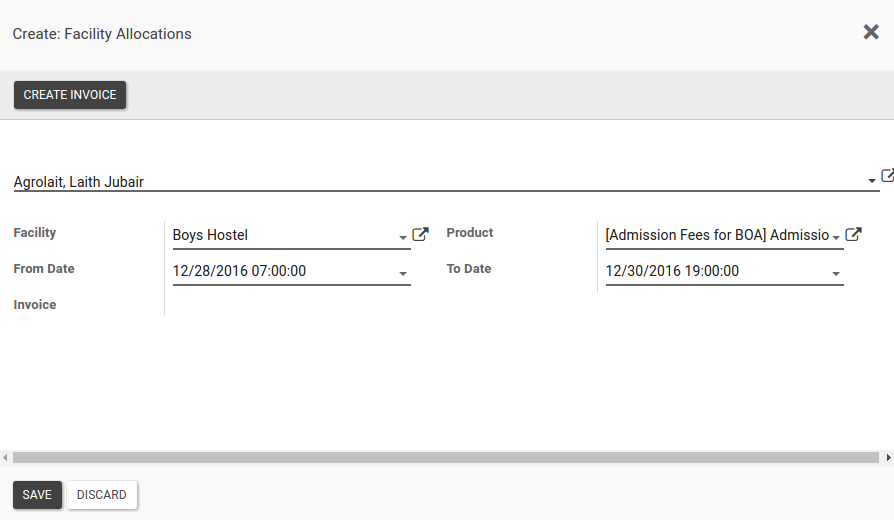 Name:-Select the students here to whom the facility is being allocated.

Facility:-Select facility here.

Product:-Select Particular facility fees term.

Click on save button. After click on save button facility allocation is created as shown in below image.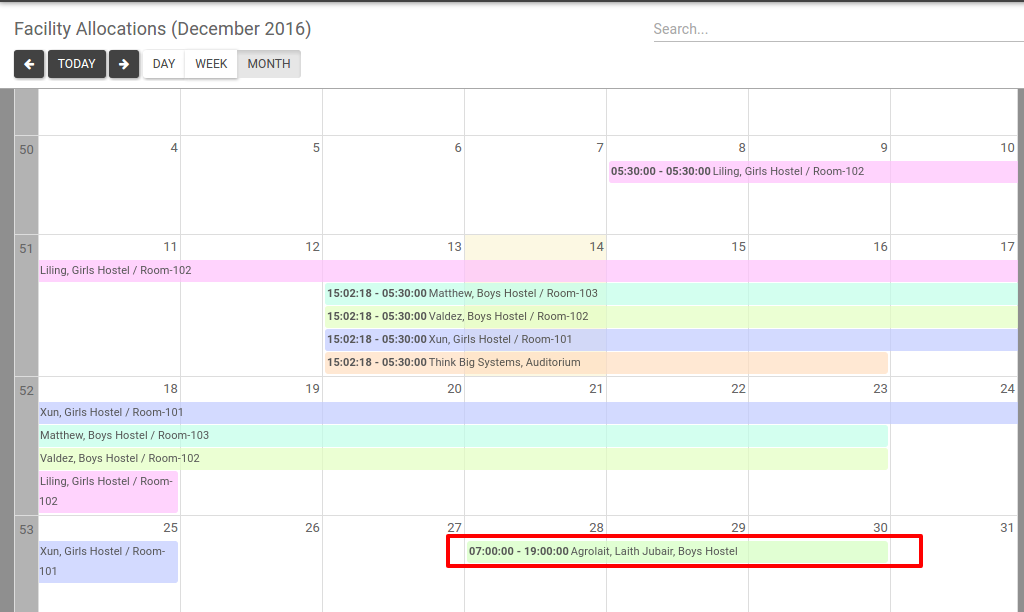 Invoive Creation¶
To create invoice,click on facility allocation.

Click on Create Invoice to create invoice.After click on create invoice wizard will open.

Click on Create to create invoice.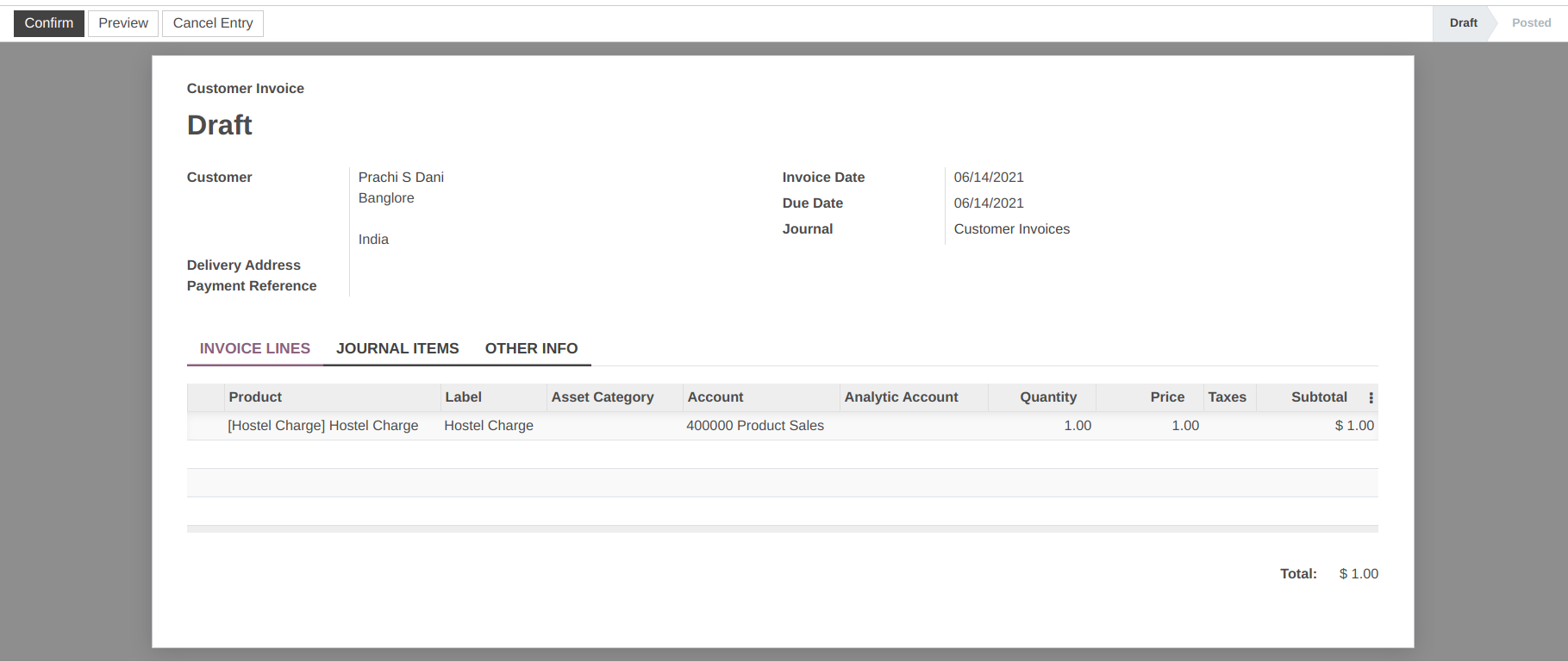 Click on validate. Below image shows the invoice detail.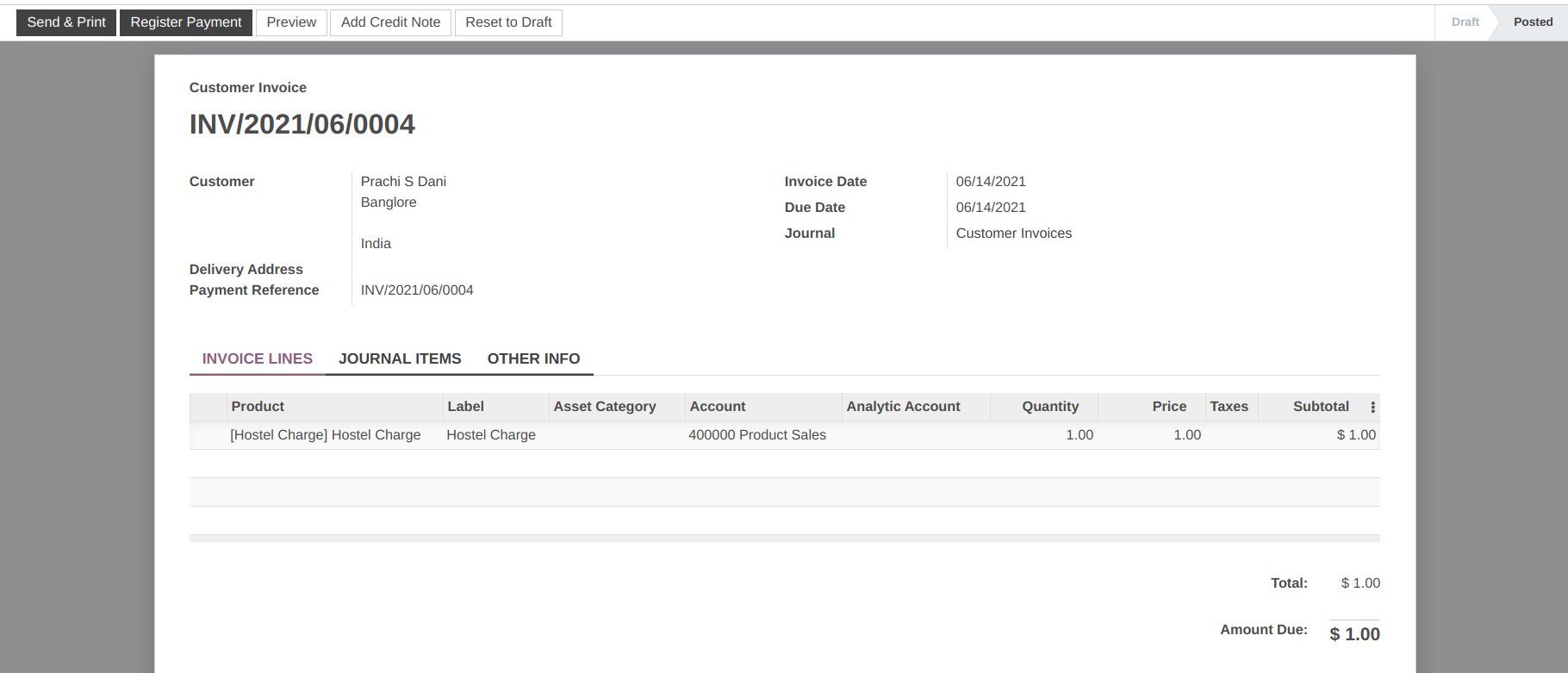 Click on Register Payment.After click on Register Payment wizard will open.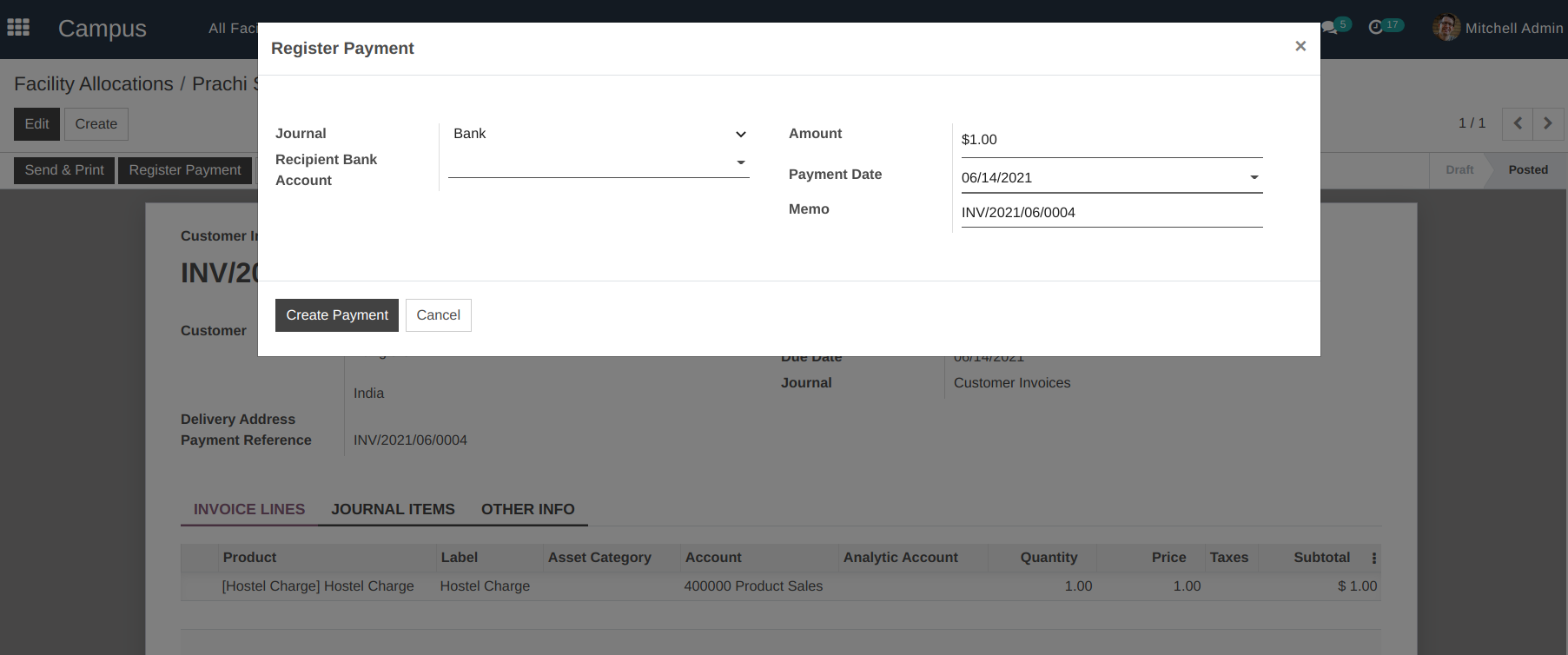 Click on Validate.Invoice detail is shown as below image.